What is Alibaba?
The Alibaba Group Holding Limited or more commonly known as Alibaba.com is a Chinese multinational technology company which specializes in ecommerce , retail , internet and technology. The Chinese company is most commonly known for it's ecommerce website which is called AliExpress. This is the most popular subsidiary of the Group and is made up of small businesses within China. Alibaba Group was founded on the 28 of June 1999 but it's subsidiary online retailer, Aliexpress.com was launched in the year of 2010.The company is said to have a net worth of around $185.42 billion USD. The multi-national company was co-founded by Jack Ma who is said to have a net worth of about 41.8 Billion USD along with 17 other individuals. AliExpress is the World's largest retail and ecommerce company.
Subsidiaries
Aliexpress
Daraz
Alibaba cloud
Cainiao
UCweb (UC Browser)
These subsidiaries are the most popular ones as there are many more companies and brands related to the Group of companies.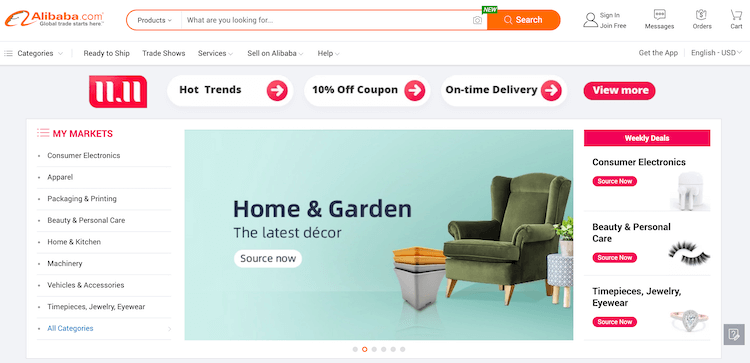 Naming and founding Alibaba
Jack Ma came up with the name Ali-baba while in the City San Francisco , while in a café . He chose the name after deciding that it was very relatable and so it would be very relatable to their customers, after asking a waitress what she thought when she heard the name ,the waitress responded with a quote from, "Ali Baba And The Forty Thieves" which gave him further confidence in the name.
Alibaba vs Amazon
The ecommerce giants are considered as being the biggest ecommerce retailer in the World due to its multinational status. The multi-billion dollar company boasts alot more storage and warehouse space than Amazon and ships to almost every accessible country across the globe. Alibaba claims to be the fastest shipping company in the World as they have been stated to say products can be delivered within at least 3 days, arriving directly to your doorstep . Amazon has more net-worth than Alibaba although, both are said to be among the richest companies in the World. Alibaba and Amazon both have pros and cons as it relates to product and customer service quality .
I hope you had a good read and that my post was very informative all the best in your future endeavours.