An egg is the casing and embryonic stage of an adult bird , amphibian or reptile ( some mammals and fish also lay eggs). Since the dawn of humanity, humans have been eating eggs (mainly poultry eggs). Eggs are very rich in proteins and Calcium. Eggs have become an essential part of the human diet and are usually eaten as breakfast dishes. Eggs can be cooked in a variety of ways including , frying ,boiling and even drunken raw in health shakes. The main reason why people eat eggs is for the protein it provides. so now you know that eggs do contain protein.
An introduction to eggs
Both the white and yolk of an egg are rich in nutrients, including proteins, vitamins and minerals. The yolk also contains cholesterol, fat-soluble vitamins (such as vitamins D and E) and essential fatty acids. Eggs are also an important and versatile ingredient for cooking, as their particular chemical make-up is literally the glue of many important baking reactions.
Since the domestication of the chicken, people have been enjoying and nourishing themselves with eggs. As a long time symbol of fertility and rebirth, the egg has taken its place in religious as well as culinary history. In Christianity, the symbol of the decorated egg has become synonymous with Easter. There are lots of different types of egg available, the most commonly raised are chicken eggs while more gourmet choices include duck, goose and quail eggs.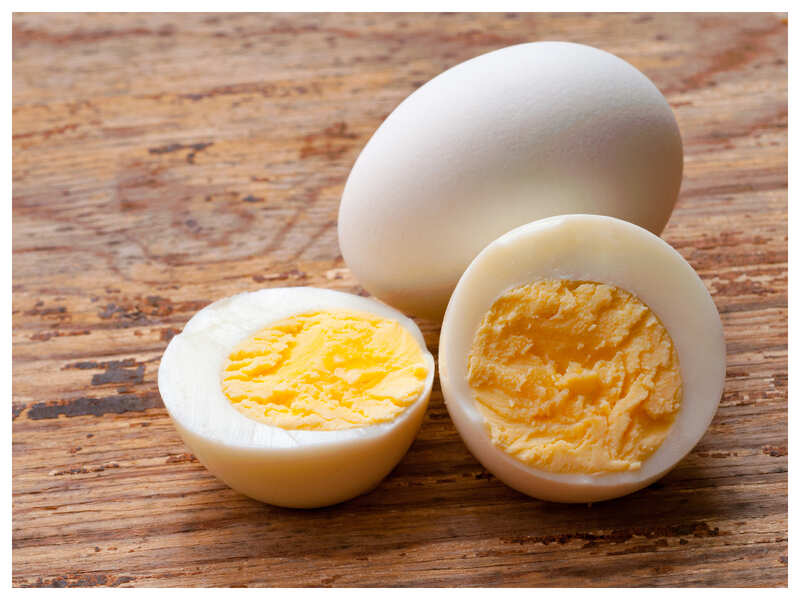 The History of Eggs
Since the beginning of modern and ancient history eggs have been used for Religious ( as a symbol of fertility and re-birth) and culinary purposes. The domestication of chickens have given humans the opportunity to nourish and enjoy themselves with the savoury taste of eggs. Ever since the beginning of modern history eggs have become a major part of many culinary dishes such as cakes and pancakes. It is most commonly used as the main or side dish for a variety of breakfast dishes.
health benefits of eggs
Eggs are a common and inexpensive source of protein. People usually incorporate eggs into their diets as a substitute for many different types of meats. Eggs are a major ingredient in many protein shapes as it is a protein rich source of food. More than half of the protein in a egg is found in the egg white . the egg white also contains lower amounts of fat than the yolk and includes Vitamin B2. Eggs are considered as a complete source of protein as they contain all nine essential amino acids. These amino acids are the ones we cannot make in our bodies , so we usually have to obtain them through our diet. Eggs are very healthy sources of protein and you should always try to eat an egg a day. A egg a day is the healthy way!
Nutritional highlights
Eggs are a very good source of inexpensive, high-quality protein. More than half the protein of an egg is found in the egg white, which also includes vitamin B2 and lower amounts of fat than the yolk. Eggs are rich sources of selenium, vitamin D, B6, B12 and minerals such as zinc, iron and copper. Egg yolks contain more calories and fat than the whites. They are a source of fat-soluble vitamins A, D, E and K and lecithin, the compound that enables emulsification in recipes such as hollandaise or mayonnaise.
Some brands of egg now contain omega-3 fatty acids, depending on what the chickens have been fed (always check the box). Eggs are regarded as a 'complete' source of protein as they contain all nine essential amino acids, the ones we cannot synthesise in our bodies and must obtain from our diet.
One medium egg (boiled) contains:
84 calories
8.3g protein
5.7g fat
1.6g sat fat
Did you know?
A study published in Paediatrics magazine has suggested that giving young children just one egg a day for six months, alongside a diet with reduced sugar-sweetened foods, may help them achieve a healthy height and prevent stunting.
The cholesterol question
For years, eggs were considered more of a health risk than a healthy food. This is because they were considered a high-cholesterol food, so those with high cholesterol levels were advised to avoid them. We now know that the cholesterol found in food has much less of an effect on our blood cholesterol than the amount of saturated fat we eat.
If you've been advised by your GP to change your diet in an attempt to reduce your blood cholesterol levels, the best thing to do is to keep to daily guideline intakes for saturated fat (20g for the average woman and 30g for the average man) opting instead for monounsaturated fats found in olive and rapeseed oils. It's also a good idea to increase your intake of vegetables, wholegrains, lean meats and low-fat dairy while minimising sugars and refined carbs. If you are concerned about your cholesterol or are unsure whether it is safe for you to consume eggs, please consult your GP.
Eggs for health
Eggs are rich in several nutrients that promote heart health, such as betaine and choline. A recent study of nearly half a million people in China suggests that eating one egg a day may reduce the risk of heart disease and stroke, although experts stress that eggs need to be consumed as part of a healthy lifestyle in order to be beneficial. During pregnancy and breast feeding, an adequate supply of choline is particularly important, since choline is essential for normal brain development.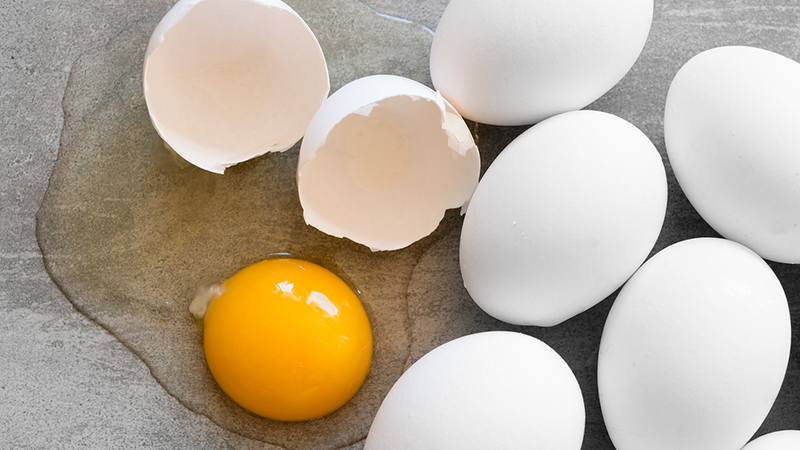 Eggs are a useful source of vitamin D, which helps to protect bones and prevent osteoporosis and rickets. Shop wisely, because the method of production – free range, organic or barn-raised – can make a difference to vitamin D content. Eggs should be included as part of a varied and balanced diet. They are filling, and when enjoyed for breakfast, may help with weight management as part of a weight-loss programme, as the high protein content helps us to feel fuller for longer.
Quail eggs
Quail eggs have a similar flavour to chicken eggs, but their petite size (five quail eggs are usually equal to one large chicken egg) and pretty, speckled shell have made them popular in gourmet cooking. The shells range in colour from dark brown to blue or white. Quail eggs are often hard-boiled and served with sea salt.
Duck eggs
Duck eggs look like chicken eggs but are larger. As with chicken eggs, they are sold in sizes ranging from small to large. Duck eggs have more protein and are richer than chicken eggs, but they also have a higher fat content. When boiled, the white turns bluish and the yolk turns red-orange.
How to select and store
Choose eggs from free-range or organically raised chickens. Eggs should always be visually inspected before buying. It is best to check for cracks or liquid in the box to ensure there are no broken ones. Eggs are best stored in the main body of the refrigerator where they may remain for up to one month (check the best-before date on the box). Eggs higher in omega-3 fatty acids are best eaten as early as possible to keep these oils fresh.
Safety
The main safety concern used to be salmonella food poisoning, but the Food Standards Agency (FSA) have recently changed their guidelines on eating runny eggs. They now say that infants, children, pregnant women and elderly people can safely eat raw or lightly cooked eggs that are produced under the British Lion Code of Practice. Visit the FSA website for more information. Another safety concern regarding eggs is that they are a common food allergen, particularly among young children. See your GP if you have any concerns regarding allergies to eggs.
Are eggs good for you or not?
The egg is standard breakfast fare, but many people may be wondering whether eggs are healthy.
At just 78 calories each, eggs are an efficient, rich source of protein and vitamins. A large egg contains about 6 grams of protein. Eggs also are a good source of other nutrients, including vitamin D (which aids bone health and the immune system) and choline (which helps metabolism and liver function, as well as fetal brain development).
Egg yolks also can be good for the eyes; they are significant sources of lutein and zeaxanthin, which have been found to reduce the risk of cataracts and macular degeneration, the leading cause of blindness in people 55 and older.
But egg yolks are also known for their cholesterol. A typical large egg contains 186 mg of cholesterol, more than half the amount previously recommended for daily consumption before federal dietary guidelines(link opens in new window) dropped the numerical goal in 2015, citing a lack of scientific evidence for a specific limit.
The sunny side of eating eggs?
"We are probably more embracing of eggs within a heart-healthy dietary pattern than we were 20 years ago, but it's still a source of dietary cholesterol," said Jo Ann Carson, professor of clinical nutrition at UT Southwestern Medical Center in Dallas. "Eating an egg a day as a part of a healthy diet for healthy individuals is a reasonable thing to do."
A study published in May in the journal Heart found that an egg a day just may keep the doctor away.
Researchers studied nearly half a million Chinese adults over nine years and found up to one egg per day led to a lower risk of heart disease and stroke. Experts have pointed out, however, that participants in that study were not eating a Western diet.
Another study from May, published in The American Journal of Clinical Nutrition(link opens in new window), found that eating at least 12 eggs a week for three months did not increase cardiovascular risk factors for people with prediabetes and Type 2 diabetes. That result went hand-in-hand with a healthy diet designed to help study participants lose weight.
Whether (and how) to eat eggs
The key, Carson said, is for people to know their risk factors. In general, people at risk for heart disease, who have diabetes or who have had a heart attack should pay close attention to the amount of cholesterol in their diet, she said.
But that's not to say cholesterol makes eggs a harmful choice. Carson pointed out that if a person's diet contains little other cholesterol, eggs may be considered less dangerous.
"For someone who's decided to go vegetarian, and they're not eating red meat, maybe the only source of cholesterol would be in an egg," she said. "Those individuals could probably include eggs a little bit more in their diet."
Eggs must be refrigerated and should be cooked fully because there's an increased risk of salmonella with raw eggs. Common ways of cooking eggs include boiling, poaching, scrambling or frying. The American Heart Association suggests one egg (or two egg whites) per day for people who eat them, as part of a healthy diet. Egg whites provide plenty of protein without the cholesterol of the yolk. Carson recalled making lower-cholesterol scrambled eggs for her children by combining two eggs with two egg whites.
"There's other good things in the yolk that you're going to miss out on if you don't have the yolk," she said. For people who like fried eggs, Carson recommends using a non-tropical vegetable oil such as corn, canola or olive oil: "Certainly not adding animal fat would be a good thing to do. If you're going to use fat in your food, use a heart-healthy oil … instead of butter or bacon grease," she said.