Elon Musk is an Engineer, business magnet and industrial designer. He is the CEO and founder of many successful companies including Tesla, SpaceX, Early stage Investor, Founder of The Boring company as well as being the co-founder of many others. Elon currently has a net worth of around 166.9 billion USD, making him one of the richest persons on Earth. He was born and raised in Pretoria, South Africa.
The earlier years of Elon Musk
Elon was born on June 28, 1971 in Pretoria, South Africa, he was born to a Canadian mother and a South African father. He was briefly enrolled at the University of Pretoria, before moving to Canada. His mother is Maye Musk, a model and dietitian, born in Saskatchewan, Canada but she was raised in South Africa. His father is Errol Musk a electromechanical engineer, sailor, pilot and property developer. Musk was the eldest child of 3 children, his younger brother Kimbal and his sister Tosca.
Musk was mainly living with his father after his parents got divorced. He would later go on to regret the choice he made to live with his father. Musk described his father as "a terrible human being" and also state that his father had done almost every evil thing that could ever possibly be thought of.
Elon developed a strong liking to computers at the age of 10. He used the Commodore VIC-20. He was able to learn computer programming by only using a manual and by the age of 12 he had already sold the code for a Basic-based video game called Blastar to PC and Office Technology magazine for approximately $500. Elon Musk was a very awkward and introverted child and because of this he was regularly bullied during his childhood. He even got thrown down a flight of steers by a group of boys, which landed him in the hospital.
He attended the Waterloof House Preparatory school and later matriculated to Bryanston High School before graduating from Pretoria Boys High School. Elon was aware of the fact that it would be much easier to enter the United States from Canada. He applied for a Canadian Passport through his Canadian born Mother. During his wait for the document he attended the University of Pretoria for five months. His attendance at the University allowed him to avoid mandatory South African Military Service.
He arrived in Canada in 1989 and due to him failing to locate his uncle in Montreal he stayed at a youth hotel. He located a second cousin in Saskatchhewan and travelled there, staying there for an year while working odd jobs at a farm and lumber mill. 1990 was the year that would see Elon Musk attending Queens University in Kingston, Ontario. After 2 years of attending Queens University he then transferred to the University of Pennsylvania and graduated in 1997 with a Bachelors of Science degree in economics from the Wharton School and a Bachelors of Arts degree in physics.
Musk would go on to do 2 internships at Silicon Valley during the summer. He interned at a Palo-Alto based startup called Rocket Science Games and a energy storage start-up called Pinnacle Research Institute. Elon was accepted to a PHD program in material science/energy physics at the Stanford University in California. Elon Musk dropped out of Stanford after 2 days and decided to follow the trend of the internet boom and launch an internet startup.
Elon Musk Assets and Business career
1995 was the year that Elon and Kimbal Musk along with Greg Kouri would create the web software company known as Zip2, backed by the funding of angel investors. The focus of the company was to market and develop an internet city guide with maps, yellow pages and directions for the newspaper publishing industry. Elon said that before the company began to garner success he could not afford an apartment and so he had to sleep on an office coach and shower at the YMCA.The company eventually became successful and was sold to Compaq in 1999 for 307 million dollars in cash. Elon Musk received 22 million dollars for the 7 percent shares which he held in the company.
Musk co-founded X.com in 1999. X.com is a online financial and email payment company. Over 200,000 customers joined the service during its initial months. It was one of the first online banks to become federally insured. The investors of the Company saw Elon as inexperienced and as a result of this. They replaced him with Bill Harris who was the CEO of Intuit, by the end of the year. The following year they merged with an online bank called Confinity in order to prevent unnecessary competition. Confinity had its own money transfer service called PayPal which was more popular than X.com's service. In 2002 PayPal was acquired by eBay for 1.5 Billion worth of stocks, Elon received 100 million of this amount because he was the largest shareholder of PayPal with 11.2% shares. Elon purchased the X.com domain name from PayPal in 2017 for and undisclosed fee, stating that it had sentimental value.
In 2001 Elon came up with the idea of the Mars Oasis which was the concept of building a miniature greenhouse on Mars. The reason for this idea was because Elon wanted to reawaken public interest in space exploration. His goal was to successfully grow crops on Mars but first he had to find a way to get there. After a series of failed attempts SpaceX made their first successful launch in 2008 and the rest is history.
Tesla inc which was originally called Tesla Motors was incorporated in 2003 by Marc Tarpenning and Martin Eberhard. They originally financed the company until the Series A round of funding rolled in. Musk was the person who would lead the Series A round of investments in 2004. He joined Tesla's board of directors and served as their chairman. Musk took control of the company as its CEO in 2008 and is currently the longest serving CEO of a automotive company. Tesla has become one of the most successful electric car manufacturers in the World to this date.
Elon's personality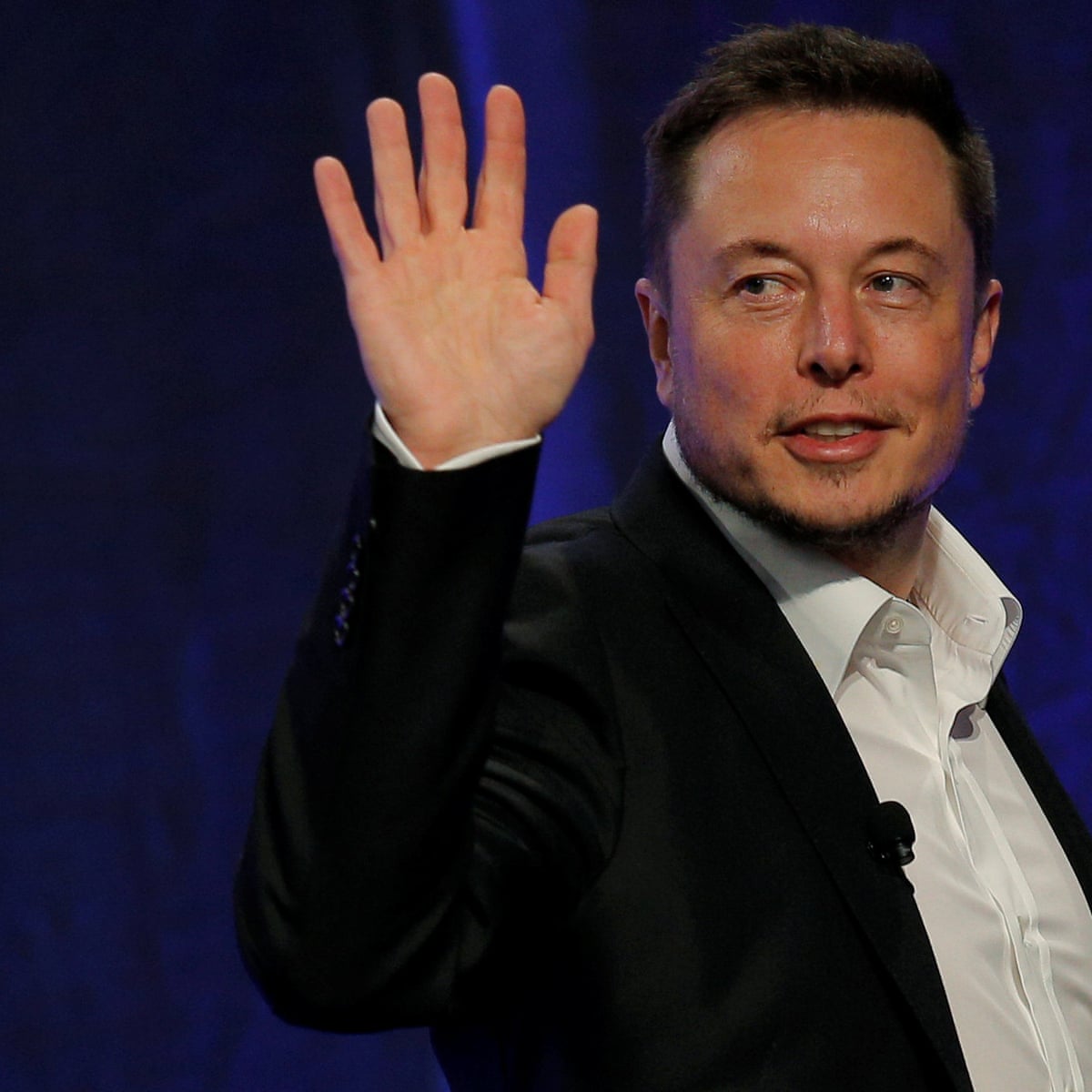 Based on observations Elon seems to be a person who is very interactive and jovial. He has a very innovative and explorative mind which has lead to the birth of many innovative ideas. Elon is a great businessman but also an even better person!
Thanks for reading this article and if you found this too be informative and educational the please give our blog a follow and while you are at it why not follow our socials? We post all our latest blogs on Social media. Have a nice day and always remember that your end goal in life is success so never mind the process.