Who is Jeff Bezos?
Jeffrey Prenton Bezos is an American businessman and entrepreneur . He is most notably known for being the founder, CEO and president of the 1.7 trillion dollar multi-national technology company Amazon. Jeff Bezos was born on the twelfth of January in the year 1964. The Amazon CEO was born in , Albuquerque, New Mexico located within The United States. The 182 billion dollar man started his schooling at The River Oaks Elementary School, he then matriculated to Miami Palmetto Senior High School and went on to go to Princeton University. He married Mackenzie Scott and went on to found Amazon in his Garage.
JEFF's mission in life
Growing up Jeff Bezos came from a relatively poor family. His mother gave birth to him at the age of 17 years old while still in high school and would go on to marry his father. The union between his mother and father only lasted until he was four years old, after which they moved to Huston, Texas and his mother then got involved with and married another man who prompted Jeff's mother to change his Surname to that of his step-father's and there-after moved to Miami, Florida searching for better opportunities and a easier life. Jeff Bezos was a visionary from a very young age ,very brilliant and always thought outside the box. Money was just a tool to Jeff, his real vision in life was always to preserver Earth from overuse through resource depletion as he stated in his Valedictorian speech at his high school graduation. He did not know what major to choose in college at first but remembered that he had built an alarm system to catch his siblings whenever they tried to sneak into his room. Jeff Bezos then graduated Princeton University with degrees in Electrical Engineering and Computer Science.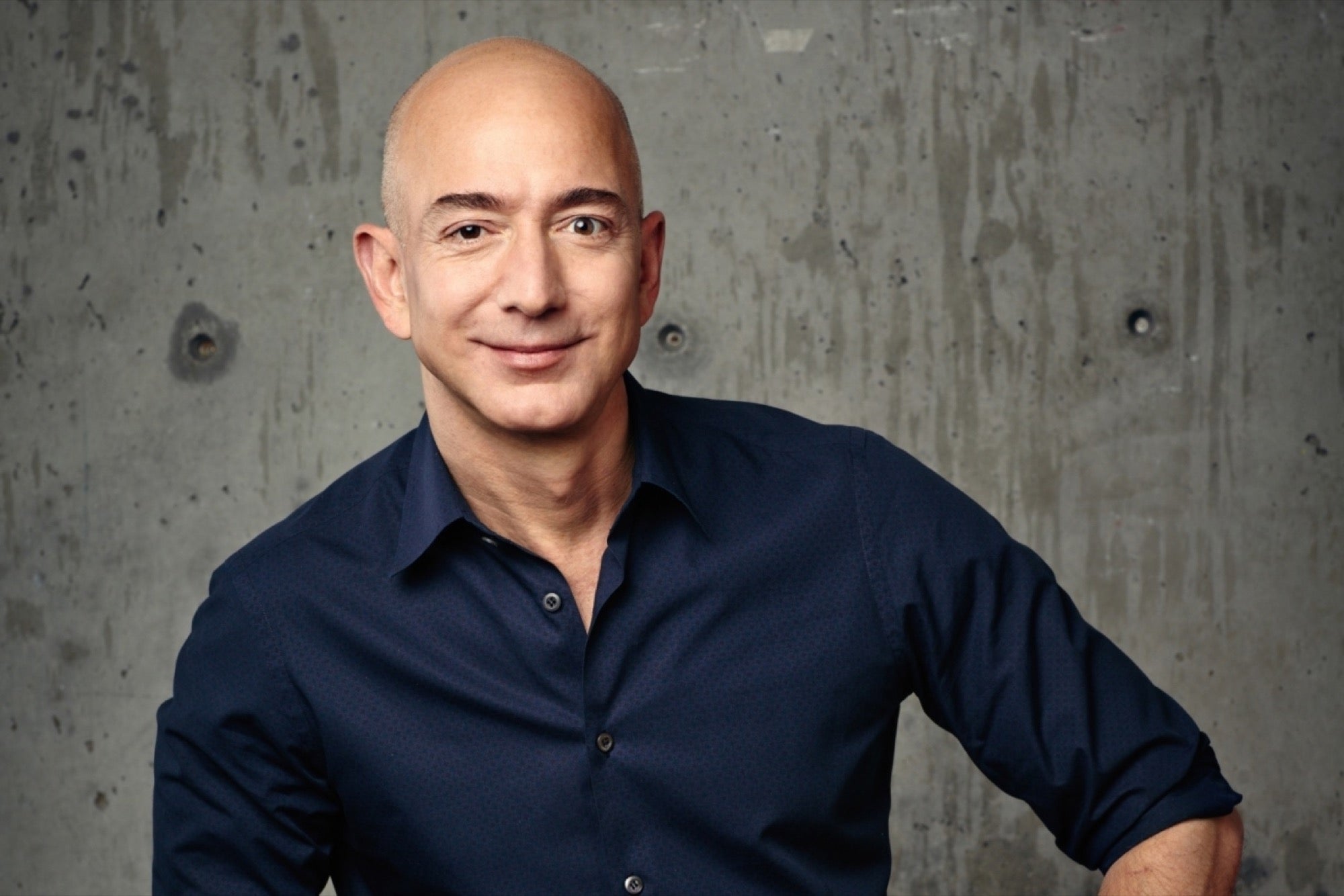 Founding Amazon
Jeff Bezos gained valuable work experience while working for a number of companies from the telecommunications and banking sectors, it was more money than Jeff had ever earned in his life. Jeff Bezos always saw money as a tool and wanted more in life for himself. He wanted to create something that had never been done before. On July Fifth 1994 Jeff Bezos launched his business from his garage and only sold books at first. Jeff had known from the beginning that he wanted to sell basically everything that people were willing to buy and wanted. It was always clear to Jeff that the internet would revolutionize the way people lived and physical book stores were one of the more obvious things that would change. It did not take long for people to start purchasing books from Jeff's website. The company then began to sell things beyond books but in 2000 the company hit rock bottom but were able to ride out the turmoil and there-after Jeff named his company Amazon.
Conclusion
Jeff Bezos revolutionized the online shopping industry through hard work and dedication. He is a perfect example to show that bad situations situations in your life are always changeable. Always remember to be a visionary because if Jeff did it well, so can you.