Many persons may be wondering what is depreciation and how does it work? The short answer is that it refers to the fall in value of an asset over a particular period of time or during its lifespan. In accountancy, depreciation refers to two aspects of the same concept: first, the actual decrease of fair value of an asset, such as the decrease in value of factory equipment each year as it is used and wears, and second, the allocation in accounting statements of the original cost of the assets to periods in which the assets are used (depreciation with the matching principle).
What is depreciation and how do businesses use it?
Businesses depreciate long-term assets for both accounting and tax purposes. The decrease in value of the asset affects the balance sheet of a business or entity, and the method of depreciating the asset, accounting-wise, affects the net income, and thus the income statement that they report. Generally, the cost is allocated as depreciation expense among the periods in which the asset is expected to be used.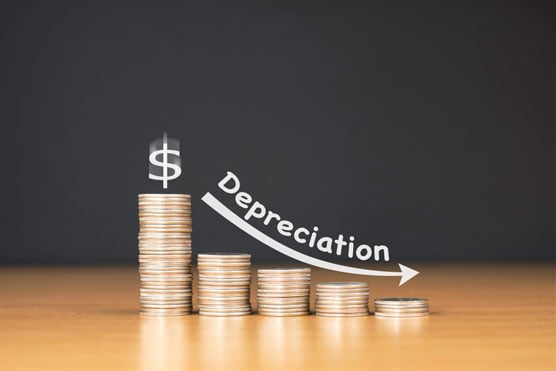 Methods of computing depreciation, and the periods over which assets are depreciated, may vary between asset types within the same business and may vary for tax purposes. These may be specified by law or accounting standards, which may vary by country. There are several standard methods of computing depreciation expense, including fixed percentage, straight line, and declining balance methods. Depreciation expense generally begins when the asset is placed in service.
Depreciation as an accounting concept
In determining the net income (profits) from an activity, the receipts from the activity must be reduced by appropriate costs. One such cost is the cost of assets used but not immediately consumed in the activity. Such cost allocated in a given period is equal to the reduction in the value placed on the asset, which is initially equal to the amount paid for the asset and subsequently may or may not be related to the amount expected to be received upon its disposal. Depreciation is any method of allocating such net cost to those periods in which the organization is expected to benefit from the use of the asset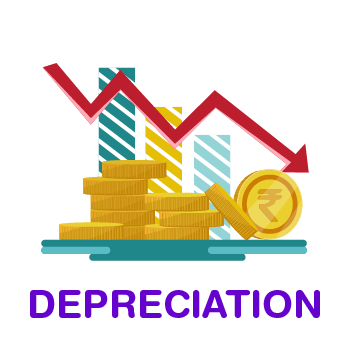 Thank you for reading this article and as always if you found this information to be informative and educational then please give us a follow and while you are at it why not follow our socials for all our latest blog posts. Have a good one!