WordPress Website
WordPress is a free and open source content management system which was released on May 27, 2003 by web developers Matthew Mullenweg (American) and Mike Little (British). The website is paired with a MySQL or MariaDB database and written with PHP. The website features a plugin structure and a template based system, these features are referred to as Themes by WordPress on the interface. WordPress has expanded its horizons since being created , as it was first created as a blog posting system. The website builder has evolved over the years to support other types of websites , content and features. The Website/ Website-creation-tool is now used by over 60 million websites, which currently includes 39% of the top 10 million websites in the World. In order to function WordPress has to be run on a web server, an internet hosting service ( WordPress.com) or a computer which runs the software package WordPress.org, in order to serve as a network host on its own.
WordPress Hosting
A web hosting service is a type of internet hosting service which gives accessibility to the websites of individuals and companies, to the Worldwide web . There are a few Hosting websites which provide WordPress based hosting for domain names and databases. The most common hosting service for WordPress is Bluehost as it has a simple to understand interface which can facilitate a number of Domains from a unlimited variety of Domain providers. WordPress.com is the free version of WordPress and also the version which requires hosting, in order for your website to be accessible to the World Wide Web.
Elementor Page Builder
Elementor Ltd. is a Software company based in Israel which provides web development services. The Elementor Website Builder allows WordPress to provide ways for its users to build and edit their websites. The users of Elementor on the WordPress platform have access to an easy to use method called "the drag and drop method" when creating and editing their website. Elementor has a built in responsive mode which makes it much easier to edit and create websites for beginners.
local by flywheel
Local By Flywheel is a free local development environment designed to simplify the workflow of the website builder's designers and developers. The development environment allows users to quickly create new sites and clone them if needed. The clone feature allows the user to copy over all types of content , themes and plugins exactly as they were on the original website. Many users have positive reviews about Local By Flywheel.
Top 5 WordPress Developers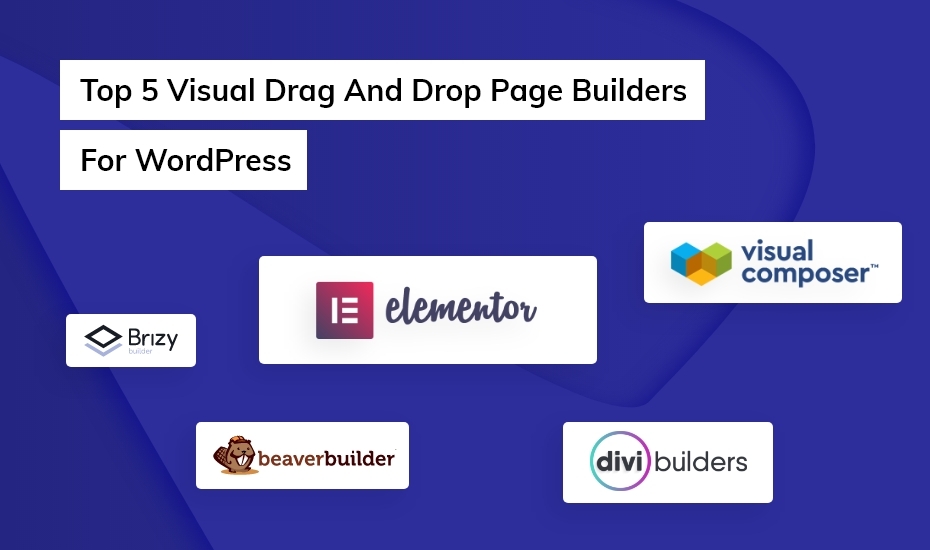 CebtrexLabs- They are always on top of everything and they do things to the satisfaction of every customer.
Eight25Media- Their team always aim to do whatever they are asked to do and many more things afterwards.
Multidots- They look at a variety of issues for their customers and always suggest ways in which they can help
Osom Studio Digital Agency- They follow all the newest trends
Pri- They say yes all the time and always outline what they plan on doing to their customers
Thanks for reading and remember to always be persistent in your endeavours.